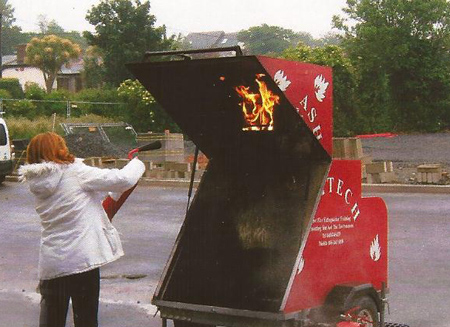 Ashtech Fire Safety & Security is a Wicklow based fire protection company that supplies, services and refills all types of fire extinguishers. Ashtech provides a comprehensive range of fire safety equipment and maintenance services at highly competitive prices to help you minimise the risk of fire, provide a safe workplace and comply with applicable fire safety standards and regulations.
Our goal is to deliver unsurpassed value through quality fire safety solutions and talented, professional people. Ashtech have built a reputation for providing high quality and competitively priced fire safety solutions to customers in the industrial and commercial industries in Wicklow, Wexford, Dublin and throughout Ireland.
Whatever your fire safety needs are, we can help you. Call 086-2436108 today for helpful advice about your fire extinguisher and general fire safety requirements.