Astech Fire Safety can supply, install and service fire extinguishers and accessories in your premises in accordance with Irish and European Standards.

Fire Extinguishers Sales & Installation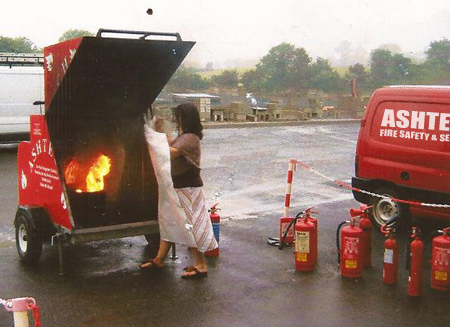 When installing fire extinguishers, consideration must be given to their location.
It is important that the appropriate fire extinguisher is located in the proper position and is suitable for the class of fire.
When Ashtech installs your fire extinguishers, we will conduct a full survey of your premises to assess your requirements and then install your fire extinguishers so that they are fully suitable for the risk.
All Ashtech products carry the appropriate CE mark.
Fire Extinguishers Maintenance & Servicing
Regular maintenance is essential with safety products such as fire extinguishers.
IS 291 2002, requires that your fire extinguishers are serviced at least annually to ensure that they will always function in an emergency.
The range of fire extinguishers we supply will provide many years of reliable fire protection only if properly maintained and regularly serviced by a competent engineer.
Our engineers are on call to assist with any fire extinguisher maintenance or servicing queries you may have. Please don't hesitate to call us on 086 2436108.
Fire Extinguishers Certification
All fire extinguishers will have a signed self-adhesive label affixed showing the date of inspection and the work carried out.
A certificate of inspection will be provided that you can display in your work place.